Have you found your soulmate? What's on your lover's mind? Are you on the right path in your career? Call Cheryl Andary and get the answers you need!
Cheryl Andary
Get a Free Three Minute Reading with Cheryl!
*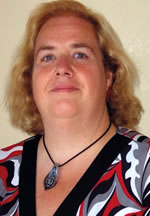 Cheryl helps with relationships, career, finances, and any other life issues.
She is a RELATIONSHIP EXPERT, having much experience & understanding of ALL relationships including LGBTQ.
She is completely non-judgmental and caring.
Her clients are so pleased that she see's what's happening...AND offers SOLUTIONS to make your life better.
She is TESTED & CERTIFIED - HONEST yet gentle.
• Angel Readings
• Psychic Readings
• Tarot
• Life Coach
• Psychic Medium
• Reiki and Angel Healing
Education and Experience
Cheryl has the following Fine Credentials:
ANGEL THERAPY PRACTITIONER® ATP® certified by Doreen Virtue, PhD
Certified Life Coach
Reiki Master
17 YEARS EXPERIENCE
Cheryl Andary is
Away

Right Now.

But you can arrange a call back and your phone will ring when Cheryl becomes available!

$5.99/min - First 3 Minutes Free!*
* Free minutes available only to first-time callers.
Praise For
Cheryl Andary
Click Below to Read More!
Great advice about someone very important to me! It worked! Thanks for the love! — [more…]
I was a little scared to talk to you because I had never talked to you before but you made me feel right at home... Like family. Thanks for the honesty and kindness! — [more…]
I was very happy to hear the advices from Cheryl, she had a calm voice and a great sense of humor and all the things came true, It was astounding. I always enjoyed calling her for advice. She is very compassionate and right to the point. Thank you Cheryl — [more…]
Thank you so much for your advice, it really put me at ease. The phone hung up on me before I could add any money so I hope you don't think i hung up on you! thank you again! — [more…]