Have you found your soulmate? What's on your lover's mind? Are you on the right path in your career? Call Timothy Reagan and get the answers you need!
Timothy Reagan
Get a Free Three Minute Reading with Timothy!
*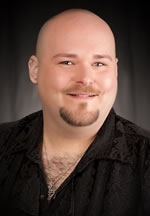 Psychic medium Timothy Reagan can help you to navigate through life's trials and triumphs. A Witch and psychic for many years, his uncanny abilities pierce the veil, allowing him to peer into past, present and future. Timothy can advise and aid in all areas, including relationships and the emotions that go with them, connecting and making peace with loved ones who have passed over, or helping to fix problems or remove obstacles that stand in your way.
When is love coming? Is he or she the right one for me? Is he or she cheating? When or if he or she will come back to me? Will I get that job or should I leave this job? Is money coming my way and if so ... how long? These are all questions Timothy can answer.
Call Timothy today and discover the truth!
Education and Experience
Timothy's abilities include the gift of mediumship, the power to communicate with departed loved ones, as well as the Tarot, Runes and I Ching-the Chinese oracle of changes. For over a decade, Timothy has worked at events in Salem, Massachusetts and psychic House Parties throughout the Boston area. His honesty and integrity will provide you with straight forward answers as he gets right to the point of the matter. His training as a High Priest of Witchcraft empowers him to teach you how to fix those problems, making him more than just an ordinary psychic!
Timothy Reagan is
Away

Right Now.

But you can arrange a call back and your phone will ring when Timothy becomes available!

$4.18/min - First 3 Minutes Free!*
* Free minutes available only to first-time callers.
Praise For
Timothy Reagan
Click Below to Read More!
Timothy was so spot on with my reading. He picked up on the people we discussed very accurately. I will definitely call again! — [more…]
I just had a reading with him not to long ago, he was so accurate and specific. He knew things he never would have unless he knows me personally. Over all it was a wonderful experience and i am so excited for what the future holds, here is to hoping i get that promotion like he said! — [more…]
This is not the first time I did a reading with this advisor. Every time I call, he gives me very accurate information, the facts that I don't even mention, and so far all of his predictions have come true. He is very personable, kind, caring and gives lots of details. I will be calling again, and encourage everyone to try! — [more…]
Timothy was so amazingly professional and on the money with his reading, he jumped right in and asked me what was my question, he didn't waste my time, discussed everything as if he new me. amazing — [more…]