Have you found your soulmate? What's on your lover's mind? Are you on the right path in your career? Call Andrea Gray and get the answers you need!
Andrea Gray
Get a Free Three Minute Reading with Andrea!
*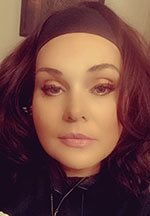 Andrea offers Tarot, Oracle, Intuitive, and Pendulum Readings. The method by which she does readings is very unique because she reads energy coming from a client much the same way that a person would watch a movie or read a book. Call Andrea today to get the answers you seek!
Education and Experience
Andrea has had years of experience doing readings and helping clients. She considers helping others her sole purpose and it is what she was put here to do! Call Andrea today.
Andrea Gray is
Away

Right Now.

But you can arrange a call back and your phone will ring when Andrea becomes available!

$4.99/min - First 3 Minutes Free!*
* Free minutes available only to first-time callers.