Have you found your soulmate? What's on your lover's mind? Are you on the right path in your career? Call Catz Gomez and get the answers you need!
Catz Gomez
Get a Free Three Minute Reading with Catz!
*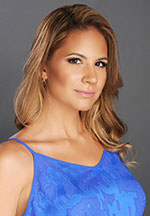 Meet Catz Gomez, A well recognized Psychic Medium, and Life Coach from Miami, Fl. Born a Psychic Medium, Catz from a very young age began helping and guiding those around her. With 15 years of recognized and professional experience, she has helped people from all walks of life (Politicians, Lawyers, Doctors, Executives of multinational corporations, etc.) making them continually pursue the help and perspective that Catz Gomez provides through many methods of divination. Such as "The Oracle of Obi", "Pendulum", "Oracle Card Decks", and several other forms. Romance, Professional Career, Finance, Health, etc. is nothing new for her. Catz consistent and selfless will to help has proven to be very effective and to the point. Making it easy for anyone looking for assistance through their daily lives to reach out time and time again.
Catz Gomez is
Available

Now!

Click the "Call Now" button to connect to Catz right away!

$4.99/min - First 3 Minutes Free!*
* Free minutes available only to first-time callers.
Praise For
Catz Gomez
Click Below to Read More!
Excellent explanation of what was happening and what it all meant. Very encouraging and comforting in her suggestion of how to proceed in the situation. Thank you! — [more…]
First time speaking with her. I feel that she was spot on with what she said. — [more…]