Have you found your soulmate? What's on your lover's mind? Are you on the right path in your career? Call Myam Walker and get the answers you need!
Myam Walker
Get a Free Three Minute Reading with Myam!
*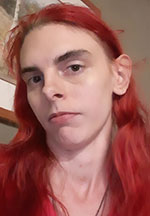 Myam Walker uses tarot cards, playing cards and magic cards to do readings. You can choose what cards she uses. She can also do pendulum readings as well. Each reading is very different than others. You can ask yes or no questions in addition to a wide variety of detailed questions. Maybe you are wondering if he is your soulmate? Myam has your answers!
Education and Experience
Myam has studied card reading for more than 15 years and is a practicing psychic and reader.
Myam Walker is
Away

Right Now.

But you can arrange a call back and your phone will ring when Myam becomes available!

$3.00/min - First 3 Minutes Free!*
* Free minutes available only to first-time callers.