Have you found your soulmate? What's on your lover's mind? Are you on the right path in your career? Call Alex Gagne and get the answers you need!
Alex Gagne
Get a Free Three Minute Reading with Alex!
*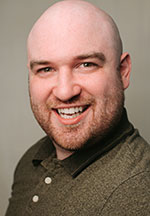 Alex Gagne is a seasoned psychic that uses the tarot as a tool to amplify his senses when aiding clients through hard times and finding answers to those nagging questions. Off the cuff Alex also uses the present astrological signs and correspondences to help further connect each reading to the natural world around us.
Education and Experience
Three years of professional tarot reading and spiritual counseling experience.
Alex Gagne is
Available

Now!

Click the "Call Now" button to connect to Alex right away!

$2.99/min - First 3 Minutes Free!*
* Free minutes available only to first-time callers.