Have you found your soulmate? What's on your lover's mind? Are you on the right path in your career? Call Rachel Riley and get the answers you need!
Rachel Riley
Get a Free Three Minute Reading with Rachel!
*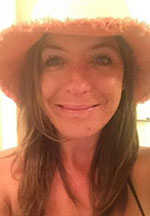 Rachel Riley gives Accurate psychic predictions and and answers to hard questions. She is rehearsed in telepathy and interpretations of telepathy, she also can predict answers to business questions...she is rehearsed in psychology.
Education and Experience
Masters in Psychology in progress, BA in psychology, minor in sociology.. history of predicting world events
Rachel Riley is
Away

Right Now.

But you can arrange a call back and your phone will ring when Rachel becomes available!

$4.00/min - First 3 Minutes Free!*
* Free minutes available only to first-time callers.