Have you found your soulmate? What's on your lover's mind? Are you on the right path in your career? Call Debra Lori and get the answers you need!
Debra Lori
Get a Free Three Minute Reading with Debra!
*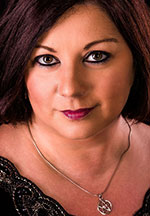 As a native of Salem, Massachusetts, Debra could not help but feel the draw towards different forms of divination. She is a Tarot Card Reader and a Medium. At an early age, Debra discovered that she could see Spirits. Debra always had a fascination with the Afterlife and when her father crossed over, she really began to look further into what's on the other side. Since that time, she has worked with her Guides to be able to give her clients answers through Tarot or Mediumship.
Education and Experience
Debra reads for the Festival of the Dead and Spirit Beacon Psychic Fair on a regular basis. She also does private readings and parties.
Debra Lori is
Away

Right Now.

But you can arrange a call back and your phone will ring when Debra becomes available!

$3.99/min - First 3 Minutes Free!*
* Free minutes available only to first-time callers.