Have you found your soulmate? What's on your lover's mind? Are you on the right path in your career? Call Lola Divine and get the answers you need!
Lola Divine
Get a Free Three Minute Reading with Lola!
*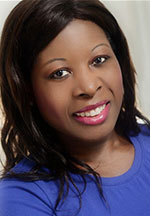 Lola Divine is an Intuitive Empath with Clairvoyant and Clairaudient insight. Her readings are mostly Spirit Led by tapping into Source. Occasionally Lola Divine will utilize Spirit Messages, Numerology, Astrology, Angel Cards, Tarot Cards, and Oracle Cards to gain a deeper understanding into your situation.
Lola enjoys establishing a genuine connection with her clients and is an excellent listener. Her reading style is best described as Compassionate and Conversational. Lola is Non-Judgemental in all matters of concern. Her spiritual messages will help you achieve answers to questions regarding Love & Romance, Family Matters, Finance, or Career, Spirituality, and General Life topics.
Relieve Your Anxiety and Fears and prepare for Emotional Healing by evaluating your options in your current situation. You will gain a fresh perspective through my Spiritual Guidance. Let's move forward in a positive direction towards your happiness and peace of mind. I look forward to working with you in the near future!
Education and Experience
Lola Divine is an Intuitive Psychic Advisor with over 10 years of experience. Lola Divine can help you to achieve success in all areas of your life. Lola Divine uses the following methods to gain a deep understanding into your situation: Spirit Messages, Numerology, Astrology, Angel Cards, Tarot Cards, and Oracle Cards.
I can help you achieve clarity and relieve your fears in any of the following Topics of Interests:
Love and Relationships

Family Matters

Career Guidance

Financial Outlook

Dream Interpretation

General Life Purpose

Angel Guides

Spirit Guides

Soulmates

Spirituality and Faith
Lola Divine is
Away

Right Now.

But you can arrange a call back and your phone will ring when Lola becomes available!

$1.99/min - First 3 Minutes Free!*
* Free minutes available only to first-time callers.
Praise For
Lola Divine
Click Below to Read More!
I just had a fantastic reading by Lola Divine!! She's very affable and accurate, easily understood my question and the situation surrounding the question. She gave me the good and the "not so good" in a gentle, clear way. Good dialogue; witty conversationalist. I came away with a lighter heart and feeling good. 5 stars for Lola — [more…]
Oh man! Lola is such a relief to talk to! She really puts things into perspective and her accuracy is amazing. I have continued speaking to her for some time now because she has been the only one that has been on point with accuracy and outcomes. I highly recommend her to all for you will not be disappointed. — [more…]
Wow Lola is so amazing! She very professional,easy to talk to,knowledgeable and best yet her accuracy is unbelievable! She picked up on something about one of my loved ones that no one else could pick up and it was pertaining to her health so her ability speaks for itself. I highly recommend her to anyone that needs clarity,honesty,guidance and last but not least accuracy because this lady is on point! — [more…]
Wow, the level of accuracy and details that I got from this reading are incredible. It felt like she has just been part of my journey from the beginning. i trust her and I will most definitely be coming back for more updates. I highly, highly recommend her! — [more…]