Have you found your soulmate? What's on your lover's mind? Are you on the right path in your career? Call Michelle Schumacher and get the answers you need!
Michelle Schumacher
Get a Free Three Minute Reading with Michelle!
*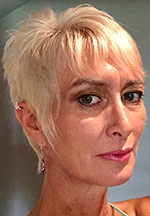 My name is Michelle Gray and am an intuitive psychic medium and energy healer. I have been giving readings online for over ten years to many clients looking for answers in their lives, careers, and relationships. Some people are seeking connections with loved ones that have passed to the Other Side which I feel and experience what they felt. Plus give evidence that they are present in the client's session I hear messages from my Guides that I share also feel goosebumps that tell me the messages are right. Readings: In Person, Phone, ZOOM Sessions, Psychic Parties, and Gallery Sessions.
Education and Experience
Psychic/Medium
Angel Oracle Cards/Tarot Cards Certified
Reiki Master (Certified)
Healing Touch (Level 1 Certified)
Access Conscious (Certified)
Life Coach Certification
Health and Wellness Coach Certified
Michelle Schumacher is
Available

Now!

Click the "Call Now" button to connect to Michelle right away!

$8.99/min - First 3 Minutes Free!*
* Free minutes available only to first-time callers.
Praise For
Michelle Schumacher
Click Below to Read More!
Great reader!! will call back :) my time ran out though last week wish i could have read longer. — [more…]