Have you found your soulmate? What's on your lover's mind? Are you on the right path in your career? Call Emie Holland and get the answers you need!
Emie Holland
Get a Free Three Minute Reading with Emie!
*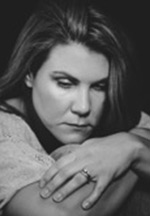 Emie uses multiple guides, tarot, and physic intuition to give you the answers you seek. She possesses an uncanny ability to tune into her clients to see where karmic, and personal blockages may exist. She sees the client for who they are (past, present, future) and connects with them on a cosmic level. Emie has a blatant approach to her guidance and enjoys aiding in growth and clarity for her clients. Her psychic ability to provide you with the answers you seek allows clients to approach life situations in a manner that create happiness and growth for the benefit of all.
Her experience in tarot and astrology have aided her intuition to hone in on true wants and needs of the client. As a Scorpio born woman, she is a natural intuitive which allows her to guide honestly and deliberately. She believes in working with the holistically with her clients. Clients describe her as honest, intense, caring, and amazing.
Education and Experience
Emie Holland is trained in Astrology, Tarot, Hermetic Practices, Life Coaching, Psychology, Herbology, Reiki and Aromatherapy.
Emie Holland is
Away

Right Now.

But you can arrange a call back and your phone will ring when Emie becomes available!

$2.99/min - First 3 Minutes Free!*
* Free minutes available only to first-time callers.
Praise For
Emie Holland
Click Below to Read More!
LOVE HER!!! She has connected with my situation VERY well<3 So glad I found her. I recommend her for any love situation you may have going on! — [more…]
Emie is very friendly and easy to talk to. She is direct and very intuitive and well spoken. She was able to tell about my future choices that only I could know how relevant and true they would be. She was right on the spot with personalities and characters in my life. — [more…]
Emie is an ethical psychic and was accurate with her descriptions and and connected well. Definitely a must talk psychic! — [more…]