Have you found your soulmate? What's on your lover's mind? Are you on the right path in your career? Call Benita Kay and get the answers you need!
Benita Kay
Get a Free Three Minute Reading with Benita!
*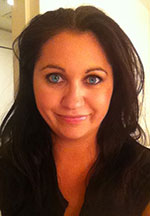 Look within, see who you really are and what you're divine potential is, what you were born to do and who were you born to be. Are you asking yourself what your life purpose is? When will you meet your soul mate? Is my career going to make me successful? Am I truly Healthy? Providing you with a detailed comprehensive reading session and psychic assessment will provide you with the divine guidance you are looking for. Benita Kay's readings are all completely unique combining her powers of clairsentience, clairaudience, claircogniscence, clairvoyance, Angelic messages and Higher Power guidance.Specializing in relationships and matters of the heart, spiritual healing, health and wellness and life purpose, Benita will guide you and help you realize your true potential and how to live life peacefully and happily.â€�"Except help. A Divine power more magnificent than anything else that exists on the planet is ready to support our every move" â€" Cheryl Richardson
Education and Experience
Benita has more than 15 years of spiritual and oracle reading experience, is an Internationally Certifified Angel Oracle Card Reader and Spiritual Healer. She also specialises in the Ancient Spiritual art of Tasseography - Coffee Cup Readings and Photo Analysis.
Benita Kay is
Available

Now!

Click the "Call Now" button to connect to Benita right away!

$4.99/min - First 3 Minutes Free!*
* Free minutes available only to first-time callers.
Praise For
Benita Kay
Click Below to Read More!
In 2011 I was having a ton of martial problems and called around 15 psychics to try and figure out my life direction. Again in 2022 I've been searching for answers and where my life is headed. Benita is the most amazing, accurate and best psychic I have ever contacted. She helped me figure out a huge problem that no other psychic saw or could give me answers to. I feel like Benita is now a part of my family. You will not regret calling Benita — [more…]
In 2011 I was having a ton of martial problems and called around 15 psychics to try and figure out my life direction. Again in 2022 I've been searching for answers and where my life is headed. Benita is the most amazing, accurate and best psychic I have ever contacted. She helped me figure out a huge problem that no other psychic saw or could give me answers to. I feel like Benita is now a part of my family. You will not regret calling Benita — [more…]
Happy with her advices from my reading. It was a pleasure to talk with her. Thanks Benita — [more…]