| | |
| --- | --- |
| | |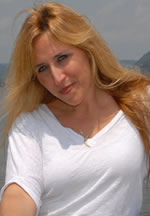 Catherine's gifts of Spirit communication have been with her since she was nine years old. As a child, she realized she was able to see, hear, and communicate with Spirit Guides through dreams and during waking hours. Her special natural gifts have given her the ability to help others through grief, crisis, stress, and joyful moments in their lives. She has a true belief in the "afterlife" and has helped many others find their spiritual path.

Catherine is a psychic, medium and clairvoyant. She is an active member of the Eyes of Learning in Long Island. She has trained at The Arthur Findlay School in Stansted England and has also studied with Suzane Northrop and James Van Praagh in psychic workshops. For the past six years, she has worked numerous public events, which include psychic fairs, teachings and live demonstrations in the New York City and New Jersey area. She believes in working within the white light and is very prayerful. She also leads guided meditations, which helps students utilize their gifts and develop their hidden psychic abilities. She has international and well-known clients in the music and entertainment business. Her readings are very unique and different.

Catherine believes that life is a journey. After serving a one year tour in Iraq with the military, Catherine realized life is short and that she needed to work more with the public in assisting them on their spiritual journey in life. Her knowledge of the spirit world has motivated her to help others better understand, evaluate and review relationships and love. She believes that even through dying our loved ones never say goodbye, even when it feels like they have left us behind. She knows and trusts that our loved ones are helping to guide and protect us.

Today, she runs "Dream Central Station", as a Light-worker, Catherine is able to assist others to discover and explore their spiritual journey. The concept behind, Dream Central Station was developed with the notorious "Grand Central Station" in New York City in mind. This station is a location and landmark which assists people in getting to different locations and destinations in life. The station is busy like the world that we live in, which helps us complete our journey and experience. She believes that you need to continually grow, expand and develop to better experience all of the divine gifts of life and the spirit world.


Education and Experience
ISM- Institutefor Spiritualist Mediums- England 2008- Trance Mediumship
Omega Institute- New York- with James Van Praagh and Suzane Northrop 2009 and 2010
The Arthur Findlay College for Psychic Mediums- England- Trance and Mediumship 2010 and 2012
The Journey Within- New Jersey- Mediumship 2011
Certified Medium with "The Forever Family Foundation"- Long Island, New York 2013
Member of Eyes of Learning-Long Island, New York
Guest Medium for The Buffalo Paranormal Investigators
Psychic at The Festival of the Dead and Psychic Fair- Salem, MA 2011, 2012, and 2013
Author of : Seeing More Than Cllouds in Your Coffee- Barnes and Noble and Amazon

Psychic to many clients in the music and entertainment business
Several paranormal investigations and radio shows--see website for further details
Catherine Nadal is unavailable ... but you can arrange a call back!



$3.99/min - First Time Callers get 3 Minutes Free!*
Read Catherine's Feedback! | Leave Feedback | Email Catherine