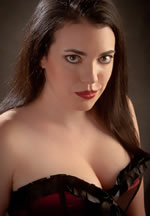 Colleen White is has been a professional psychic advisor in Salem, Massachusetts for over a decade. Her kind and compassionate heart, and authentic psychic ability, will help her to guide you to the next level in your life. Are you having trouble with relationships? Is your career stalling? A reading from a true psychic can help you to get things back on track. With Colleen's years of experience, she is able to help you to achieve your best destiny!
Education and Experience
CLAIRVOYANT
Colleen is able to see in visions what is coming and help to guide you on a path to get what you want out of your life.

EMPATHIC
Colleen can know what others are feeling about you. If a relationship is going astray, Colleen can find out why.

TAROT
Colleen uses the the ancient cards as a means to uncover hidden truths. She uses the cards clairvoyantly ... to open doorways to psychic vision!
Colleen White is unavailable ... but you can arrange a call back!



$4.99/min - First Time Callers get 3 Minutes Free!*
Read Colleen's Feedback! | Leave Feedback | Email Colleen