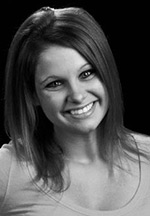 Krysta Adamczyk has been reading Angel Cards professionally for just over a year. Her mission is to help bridge the communication gap between the angels and earth so that everyone can experience the loving guidance the Angels are trying to provide. She reads from Tarot and Oracle decks and specializes in romance, career and life purpose readings. Krysta is also a skill Medium and often has passed-over loved ones communicate messages in card readings.

She has always felt she was a Lightworker, sent to earth to be a blessing to those in need of advice from Spirit. Let her know if she can help you to get the advice and guidance you're seeking!
Education and Experience
Certified Angel Card Reader, Certified Angel Intuitive
Krysta Adamczyk is unavailable ... but you can arrange a call back!



$2.50/min - First Time Callers get 3 Minutes Free!*
Read Krysta's Feedback! | Leave Feedback | Email Krysta