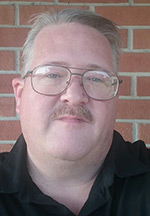 Rev. David is a Seidhr or Shaman in Asatru the Norse Religion. He is fluent in Interpreting the Runes of Asatru for serious areas of one's quest. This is not fortune telling and is very accurate. It is an ancient Oracle to be taken seriously.

Education and Experience
Ordained Minister - The Universal Light, Inc
Certified Hypnotist
Certified Advanced Hypnotist
Certified Psychic Reader
Physio-Spiritual Massage
Reiki Master/Teacher
Asatru Seidhr


David Phelps is unavailable ... but you can arrange a call back!



$2.99/min - First Time Callers get 3 Minutes Free!*
Read David's Feedback! | Leave Feedback | Email David