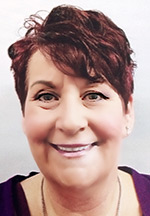 April has 30 years experience as a Psychic. She uses tarot and pendulums for each read. Connecting to spirit is a profound experience for April each and every single time. The ability to connect with spirit allows April to guide you along your Spiritual Path. Spirit wants to connect to their loved ones. So come get a reading from April and let your Spiritual Journey begin.
Education and Experience
BS Nursing
Reiki Master
April Light is unavailable ... but you can arrange a call back!



$2.22/min - First Time Callers get 3 Minutes Free!*
Read April's Feedback! | Leave Feedback | Email April