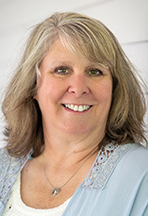 Vicki is a Certified Psychic Medium, Angel Intuitive and Tarot Reader. She connects to deceased loved ones, spirit guides and angels to bring empowering and uplifting messages. Ask her questions on love, relationships, life path, life purpose and career. Get ready to learn what your soul knows you can do and receive the guidance to make it happen with empowering tools.
Education and Experience
Vicki is a Certified Psychic Medium, Certified Angel Card Reader, Certified Assertiveness Coach and Archangel Life Coach. She is a trained healer in Reiki and is a Reiki Master Teacher along with a Master Instructor of Integrated Energy Therapy. You can find some of her writings in the best selling book, 365 Days of Angel Prayers and she also has published articles in OM Times Magazine.
Victoria Snyder is unavailable ... but you can arrange a call back!



$4.99/min - First Time Callers get 3 Minutes Free!*
Read Victoria's Feedback! | Leave Feedback | Email Victoria